we've ALL been deceived by satan
Knowing that my ALMIGHTY FATHER is right there up above me.
---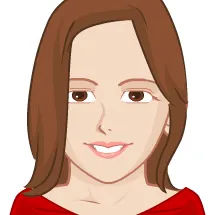 ---
 "Life didn't start out great. My parents did drugs and were abusive to each other. They got divorced when I was young and mostly my grandparents raised me. Luckily for me, my grandma raised me up with the Lord. I went down the wrong road like a lot of teens do. I was skipping school, partying, drinking, doing drugs. I was separating myself from God. I got pregnant twice as a teen. The first I had a miscarriage, the second was an abortion. I'm still trying to forgive myself. That is the reason I speak out against abortion publicly. I had several abusive relationships. I've tried to take my own life as a result. I felt so alone and empty. Satan was a liar. Thankfully God had a better plan. I got pregnant with my oldest son. A new reason to live! I was 21 and married his abusive father. He got hooked on meth so I had to leave. I couldn't follow my parents footsteps. I got 2 jobs, and apartment, a car. I fought for custody of my son and lost. Ending up with only weekends and a month in the summer because his family had money and I had no police records of abuse. Shortly after I lost custody, my mother took her own life. Like, all she had to do was stand up… She was a meth junkie with many layers of troubles and demons of her own. Satan is a liar. I continued down the wrong road and grew more and more depressed. I started to notice what was wrong with the world, the poison they feed us and put in out sky, food and water. I started to realize everything was wrong and news was staged. I asked God how? How could he allow this? So he showed me. He showed me his word, he showed me comfort, he showed me truth. Little by little, I asked for the truth and little by little he started to answer. He gave me a new family with my middle son, my youngest daughter, and their father who I am very grateful for. He gave me a new purpose to pick myself up and carry on. Then I saw a post scrolling my news feed. I didn't know the person who posted it. It said "what if the earth was flat?" I laughed out loud! I actually made a meme about it making fun. But the seed was planted. It was maybe a week or two later it struck me. I thought "How could people still believe the earth is flat? They must have a legitimate reason." So I looked into it. I have a open mind and it made perfect sense. I tried to "debunk it" but after watching a good FE documentary, you just kinda laugh at the "debunk Flat Earth" because it's like they didn't even try! I went back to the scripture. It's all there. I went to the science side. It's all there! I figured, I'm a hypocrite if I believe Jesus died for me but I don't believe how God made the earth! How can I believe the end if I can't believe the beginning? Now knowing God's Flat, beautiful earth, I want to fix it. I want to do what the church is supposed to do. I want to go feed the homeless. I want to go sing for the elderly. I want to be the best person, wife, sister, mother, daughter, aunt, friend, human that I can be so when I go HOME, hopefully HE will look at me and say "I knew you". Flat Earth teaches us to love, because we've ALL been deceived by satan. God showed me the meaning of life (I will share a video about that soon), the love and beauty of creation. Knowing the earth is flat brings me peace. Knowing that my ALMIGHTY FATHER is right there up above me. Thank you Father for blessing me and showing me truth. Bless everyone that reads this. Thanks RJ for allowing me to share. Be the light. We have to get our brothers and sisters out of their prisons too.
The truth shall set us free, and it does. Love is the Key to the Kingdom."
God Bless. ❤️ ~Jessica Maloney-Beard (soon to be Johnson ?).