More Sense
Again, the devil taketh him up into an exceeding high mountain, and sheweth him all the kingdoms of the world, and the glory of them...
---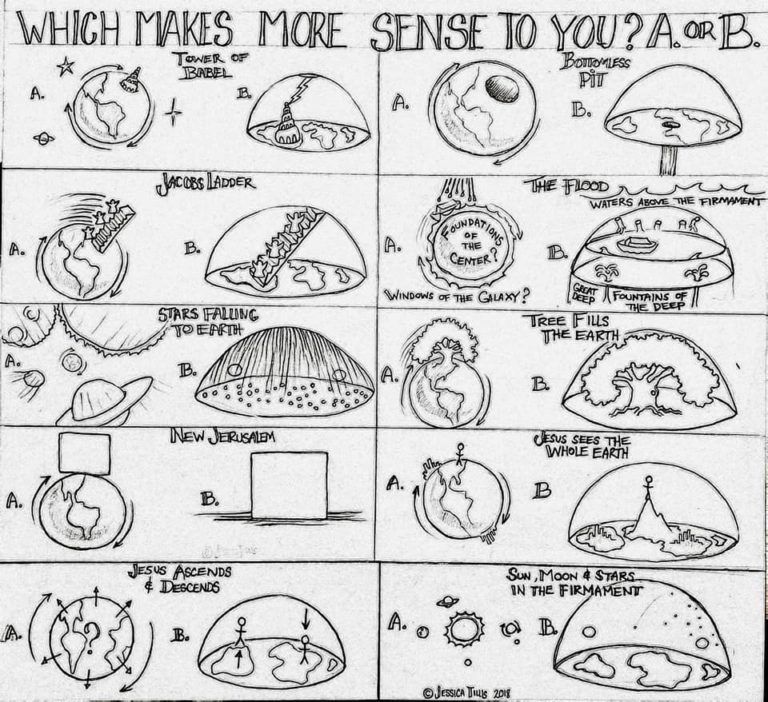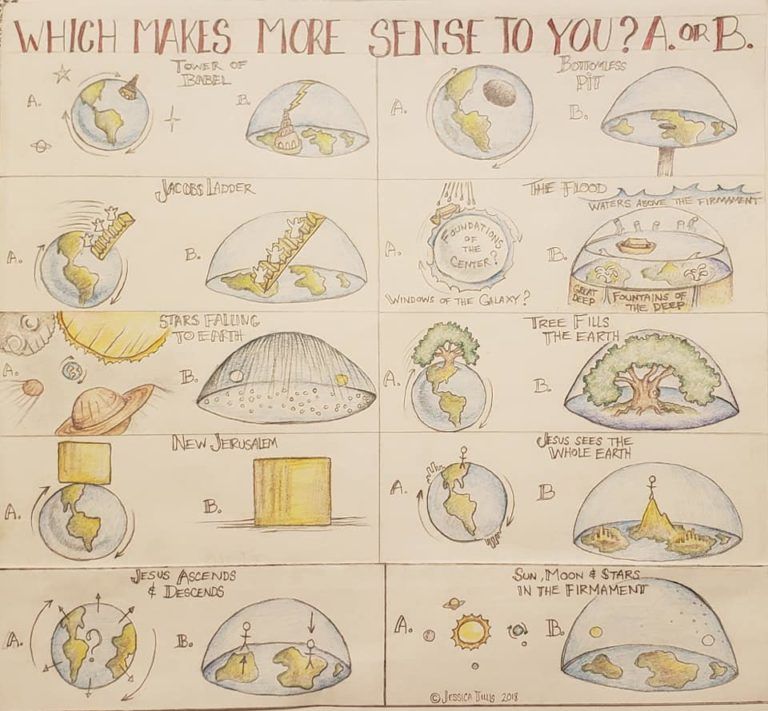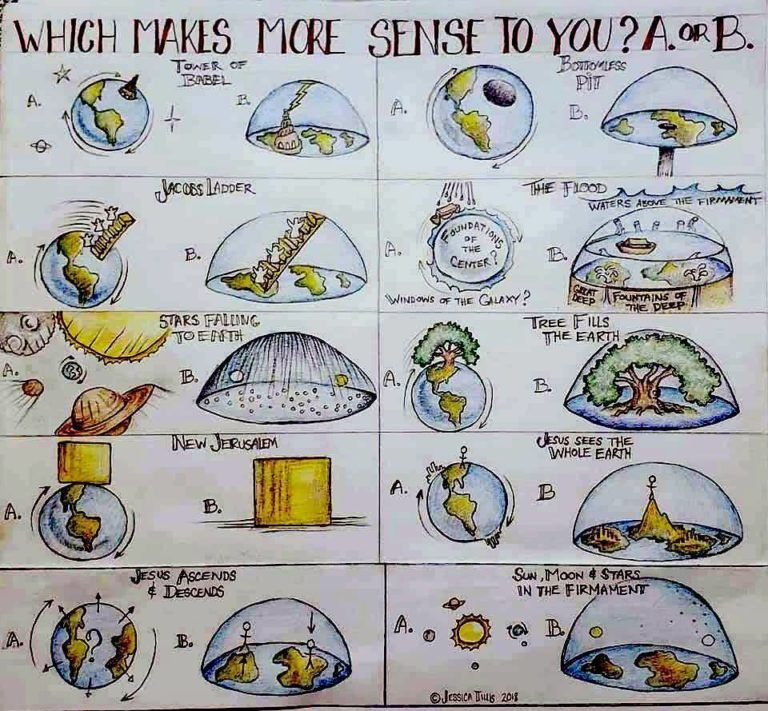 Genesis 1:6,7 (KJV) 6 And God said, Let there be a firmament in the midst of the waters, and let it divide the waters from the waters. 7 And God made the firmament, and divided the waters which were under the firmament from the waters which were above the firmament: and it was so.
Genesis 8:2 (KJV) 2 The fountains also of the deep and the windows of heaven were stopped, and the rain from heaven was restrained;
Genesis 11:4 (KJV) 4 And they said, Go to, let us build us a city and a tower, whose top may reach unto heaven; and let us make us a name, lest we be scattered abroad upon the face of the whole earth.
Revelation 6:13 (KJV) 13 And the stars of heaven fell unto the earth, even as a fig tree casteth her untimely figs, when she is shaken of a mighty wind.
Isaiah 34:4 (KJV) 4 And all the host of heaven shall be dissolved, and the heavens shall be rolled together as a scroll: and all their host shall fall down, as the leaf falleth off from the vine, and as a falling fig from the fig tree.
Daniel 4:11 (KJV) 11 The tree grew, and was strong, and the height thereof reached unto heaven, and the sight thereof to the end of all the earth:
Revelation 21:2 "And I John saw the holy city, new Jerusalem, coming down from God out of heaven, prepared as a bride adorned for her husband."
Matthew 4:8 (KJV) 8 Again, the devil taketh him up into an exceeding high mountain, and sheweth him all the kingdoms of the world, and the glory of them;
Ephesians 4:10 "He that descended is the same also that ascended up far above all heavens, that he might fill all things.)"
Genesis 1:14 "And God said, Let there be lights in the firmament of the heaven to divide the day from the night; and let them be for signs, and for seasons, and for days, and years:"