Fire comes down from heaven
"He performs great signs, so that he even makes fire come down from heaven on the earth in the sight of men."
---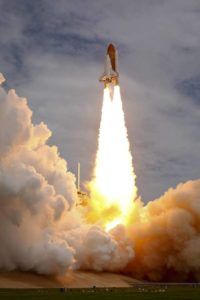 ---
Revelation 13:13 "He performs great signs, so that he even makes fire come down from heaven on the earth in the sight of men."
2 Thess 2:9 "The coming of the lawless one is according to the working of Satan, with all power, signs, and lying wonders,"
Isaiah 14:
12 How art thou fallen from heaven, O Lucifer, son of the morning! how art thou cut down to the ground, which didst weaken the nations!
13 For thou hast said in thine heart, I will ascend into heaven, I will exalt my throne above the stars of God: I will sit also upon the mount of the congregation, in the sides of the north:
14 I will ascend above the heights of the clouds; I will be like the most High.
15 Yet thou shalt be brought down to hell, to the sides of the pit.
Von-Braun ex-Nazi (Operation Paperclip)
Jack Parsons Satanist -- Apollo Program 1963-1972
Rev 9:11 KJV – And they had a king over them, [which is] the angel of the bottomless pit, whose name in the Hebrew tongue [is] Abaddon, but in the Greek tongue hath [his] name Apollyon.