Alps from the Pyrenees
The Silhouette Of Barre Des Ecrins (4102 M)
---
Pic de Finestrelles – Pic Gaspard (Ecrins) | 443 km.
MARK BRET (Click for Original Article in New Window or Tab)
Current world record of distance landscape photography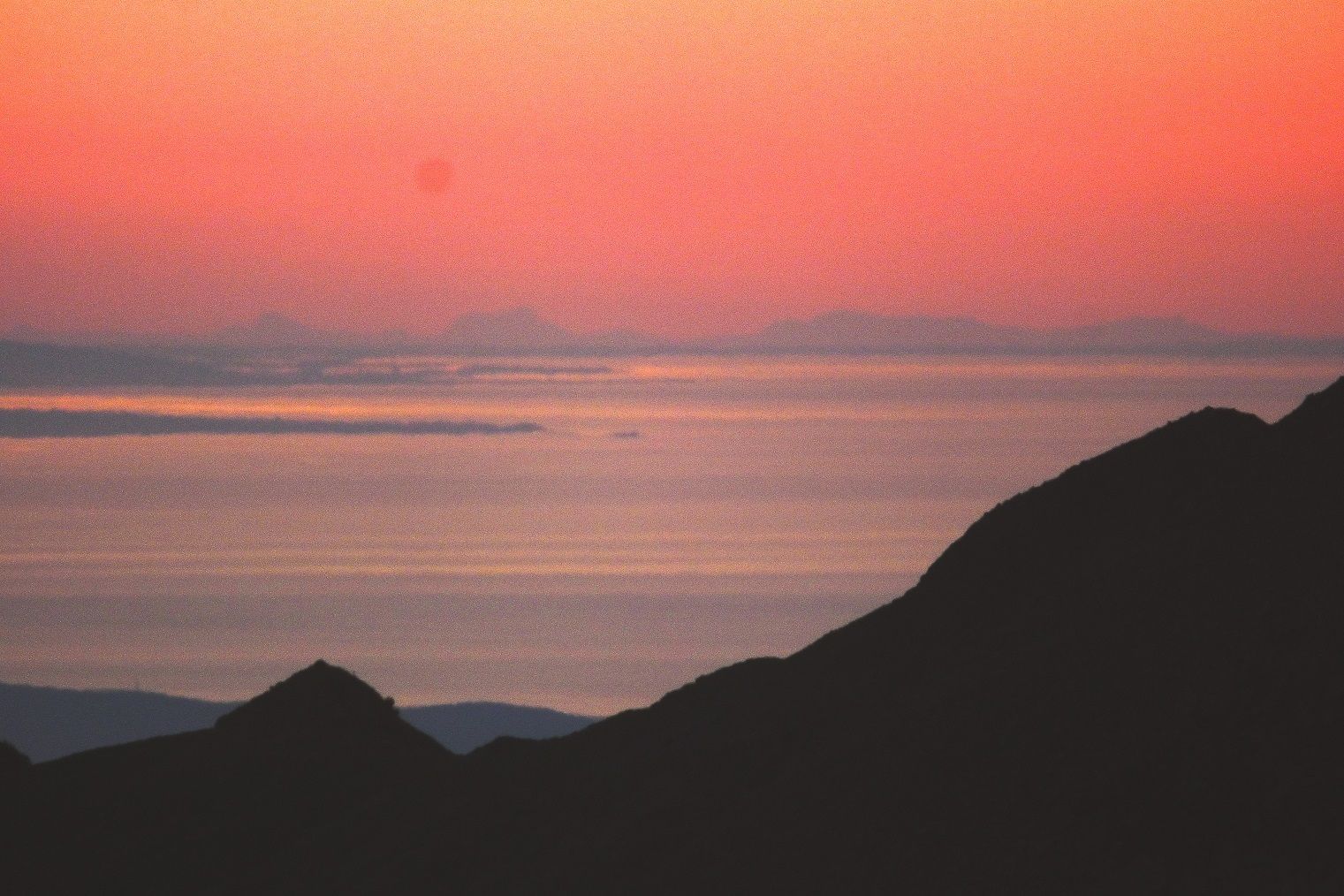 The Silhouette Of Barre Des Ecrins (4102 M) In The Middle Left Of The Image, From Pic De Finestrelles (2820 M) At 440 Km, Before The Sunrise. In Other Pictures, More Left Other Summits A Little More Far Away.
By Marc Bret (Beyond Horizons team)
Camera: Panasonic Lumix FZ72 @ ISO100 – 1/250
Lens: zoom integrated 1200 mm – f./2.8
Date: July 16th 2016
Portraying The Silhouette Of The Barre Des Ecrins From The Most Distant Possible Summit Of The Pyrenees And Get A New World Distance Record Has Been For Us The Last Most Recent Target. The Result Is Counted In The Image. A brief review:
Since we managed to do for the first time a picture of the Alps from the Pyrenees, we try to want to do portraits to other peaks, something more remote.
View the Ecrins in the broad daylight in mid-February thanks to exceptional weather conditions, with help also of a polarizing filter was a huge satisfaction after previous attempts, sometimes collectively as well as individually. I had already portrayed in January of 2015 the Ecrins mountains but with a very faint result.
Last July, from a more distant peak than on previous occasions (in April there was also success) and good weather forecast, it made a great success of visibility. The Barre des Ecrins relatively clearly manifested backlight of a sun in close position below the horizon.
To his left, other peaks of the Alps also were to be seen. Refractive favorable circumstances allowed to view some other peaks, even that more distant than the Barre des Ecrins. Pic Gaspard, 443 Km, is what has given us this time the brand new a new world record distance of photograph landscapes of our planet.
Some pictures and ilustrations:
The picture of the current world record, illustrated.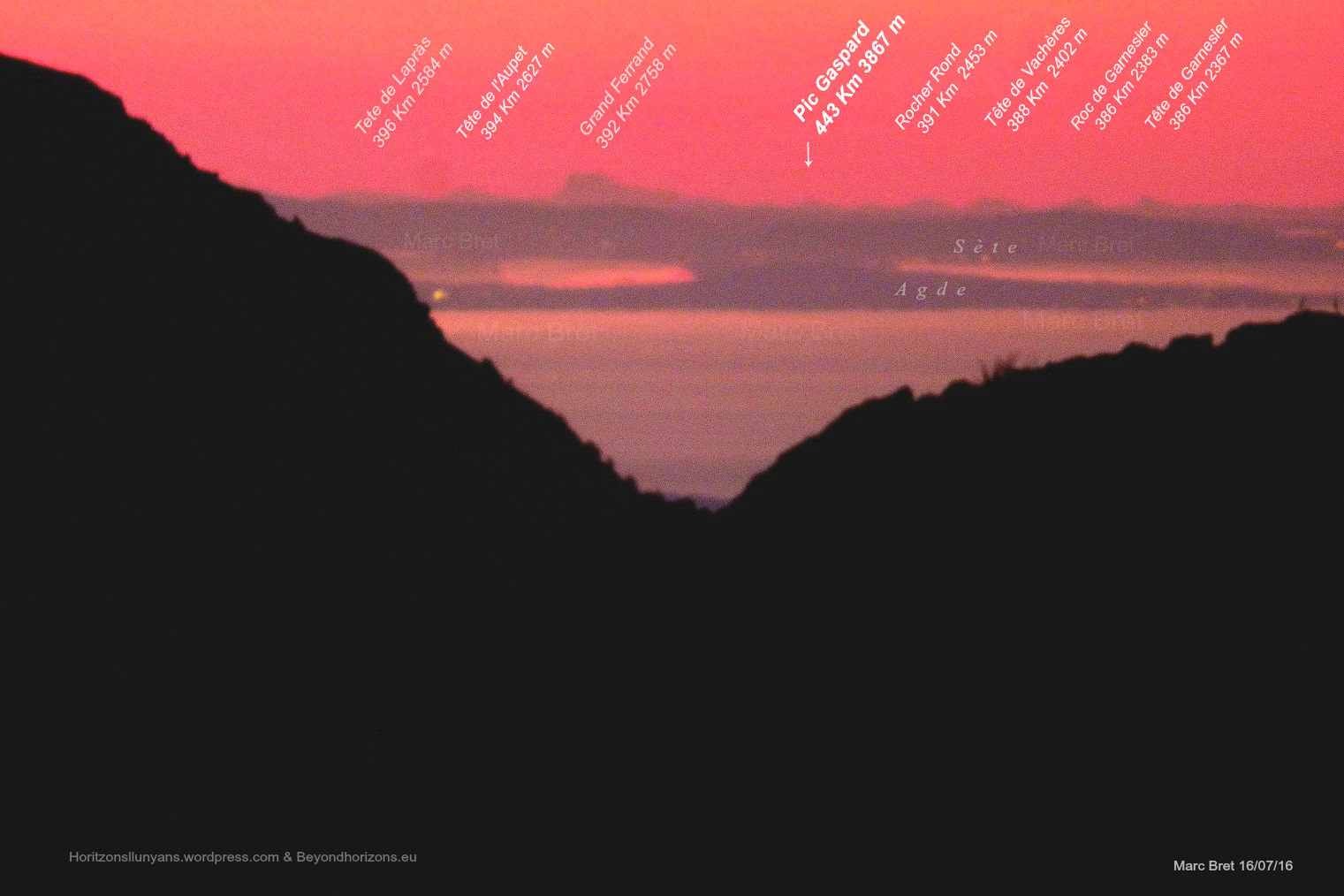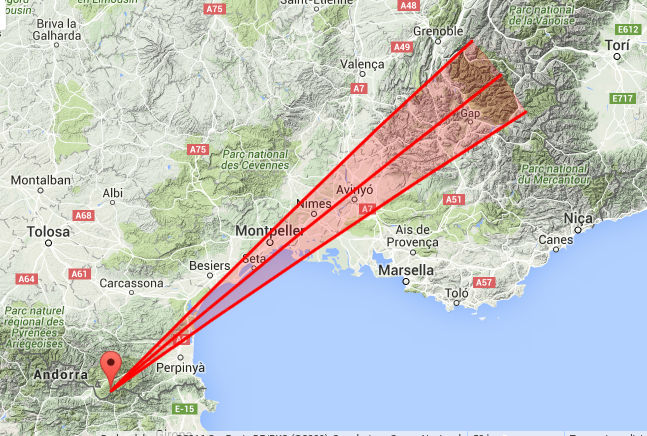 Map Of Sight Illustrating The Overwhelming Distances Of This World Record.